The 2021 NFL season will be the first year with a 17th game on the schedule. While seen as a revenue cash grab by some, this provides a unique opportunity to evaluate the league's history. The NFL has numerous statistical records that players are waiting to be broken every year. Because of the extra game on the schedule, some of these volume-based records might be in more imminent danger. In this article, we will look at five records that have the potential to fall within the next few years based on current trends.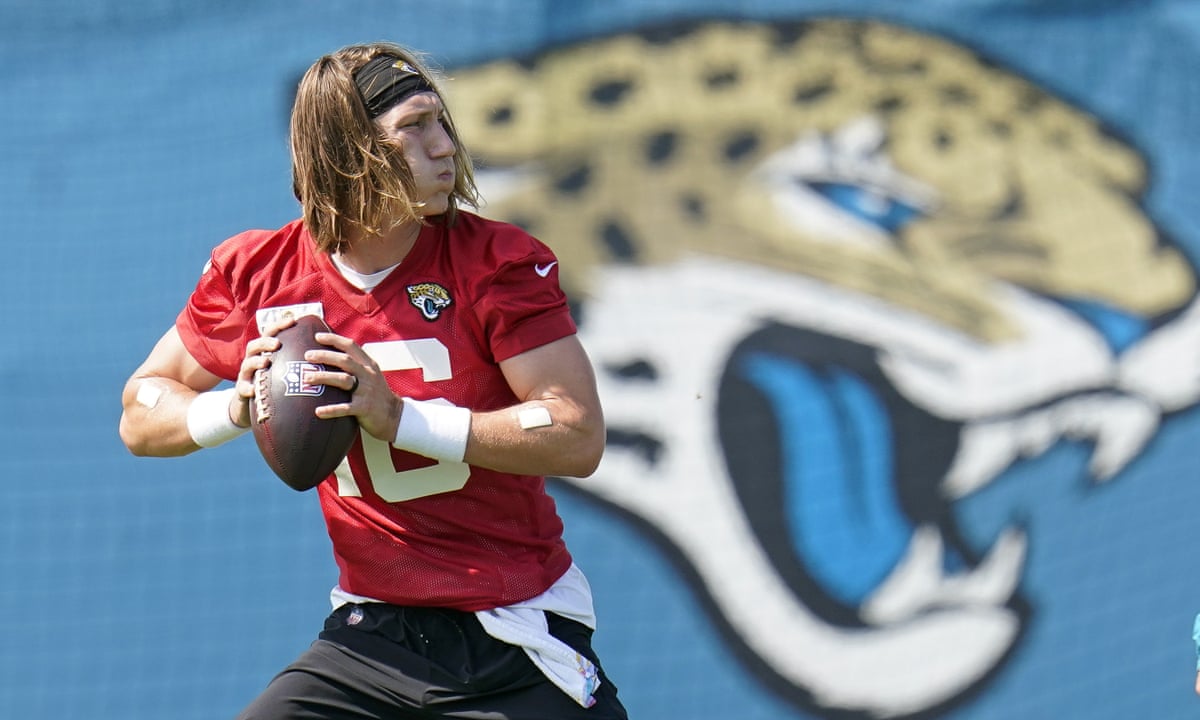 Rookie Passing Touchdown Record
The rookie passing touchdown record is the quintessential example of the type of record waiting to be broken. It's a recently broken record with multiple quarterbacks flirting with it in recent years. Herbert smashed the record last year after an unfortunate interaction with a team doctor sidelined Tyrod Taylor in Week 2. He proceeded to take over the team and gave no reason for Taylor to start again. Mayfield was on pace for an even higher total had the Browns started him sooner. In recent years, the trend of fully committing to your shiny new draft pick at quarterback has become more commonplace. This provides a golden opportunity for fresh faces to develop quicker and put up numbers similar to their veteran counterparts. This year both Trevor Lawrence and Justin Fields are in excellent positions to challenge this record. We could see this record fall in consecutive years if their teams are fully bought in.
Total Scrimmage Yards Record
Despite the pass-happy tendencies of the modern NFL, the workhorse running back has remained a major offensive weapon for several teams. Derrick Henry became the prime example of this during his valiant attempt at the rushing yardage record last season. However, those 2000+ yard rushing seasons are few and far between. The total scrimmage yardage record favors running backs heavily featured in the passing game, which fits the mold of today's true three-down back. Christian McCaffrey was on pace to break Johnson's record in 2019, finishing third in the books. Dalvin Cook and Saquon Barkley are offensive staples for their teams that could take down the record provided they stay healthy. Even Najee Harris, Pittsburgh's first-round rookie, has found himself in a system that loves to feature their lead back. He is in a prime position for a shot at the overall record in the coming years.
Receiving Yardage Record
The receiving yardage record set by Johnson nine years ago has been at risk a few times in the past decade. The most notable of these attempts was the race between Julio Jones (1871 yards) and Antonio Brown (1834 yards) in 2015. Both of these stud wide receivers flirted with the pace necessary to break Johnson's record in a 17 game season. The league has continued to mold itself primarily as a passing league, highlighted by several standout receivers. DeAndre Hopkins and Davante Adams both command enough of a target share to make a legitimate run at the record. Michael Thomas got close during his reception record-breaking year in 2019. Standout 2020 rookie Justin Jefferson may see similar volume sooner rather than later with an aging Adam Theilen on the roster. Additionally, yards per reception monsters like Tyreek Hill and A.J. Brown could mimic the pace Johnson himself needed to set his record in the first place.
Rookie Reception Record
Typically, rookies wide receivers are prone to slow starts in the league. They usually find themselves behind an established first option and need to fight for target share in the offense. However, the more recent draft classes have produced wideouts that have hit the ground running more quickly than most. The aforementioned Jefferson finished with 88 receptions in 2020 in a relatively low-volume passing attack. This year's rookies find themselves in even more advantageous positions to make a run at Bouldin's record. Ja'Marr Chase is paired with his old college QB Joe Burrow in Cincinnati and has a chance to become his #1 target again. DeVonta Smith finds himself with loads of opportunities in Philadelphia due to no true first option to compete with. Even the running back Travis Etienne could find himself as a check-down monster in Jacksonville's revitalized offense.
Total Sack Record
This one seems dubious at first since no player has come close to Strahan since Justin Houston in 2014. Strahan may not even be the record holder anymore with the recent introduction of unofficial sack totals to the books. However, we've seen several young players emerge and dominate in the trenches that have a shot. Aaron Donald already made a strong attempt at the record, recording 20.5 sacks in 16 games in 2018. At 30 years old, he's the same age as Strahan the year he broke the record. Additionally, Donald has not shown any signs of slowing down and will remain a force for years to come. There's also Joey and Nick Bosa, who have set strong foundations in the league provided they can stay healthy. Finally, Chase Young has the tools to cause havoc in the league for years, especially in the weaker NFC East division. This one might not fall as quickly, but the young guns could make a strong run at the record with an extra game on the schedule.
Be sure to follow Pro Football Press for more NFL content!