Joe Tryon has been "

whipping a lot of guys' asses

" in training camp week, but what does that mean for the 2021 Buccaneers?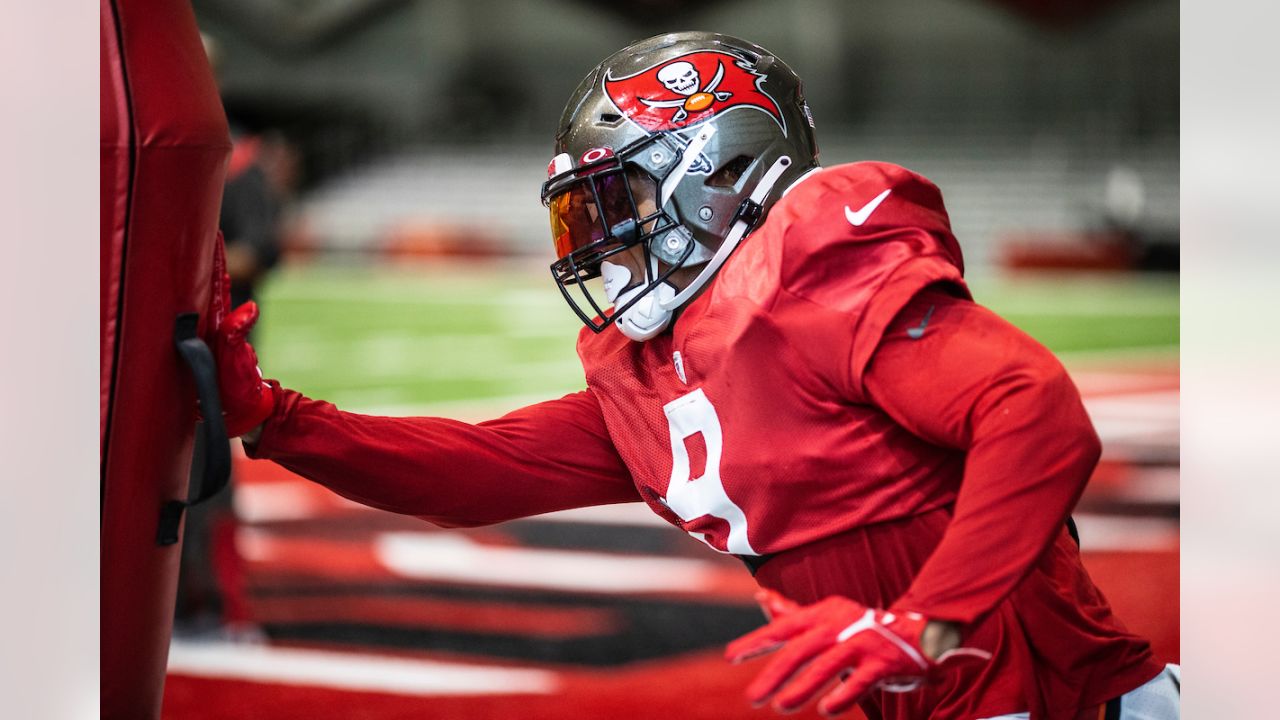 As if there wasn't already enough to celebrate in Tampa, the 2021 Buccaneers are bringing the band back together. Every single starter and major role player from last years' team is back on board. For fans of the team, this is an unusual luxury. For 2021 Buccaneer first-round draft pick Joe Tryon, it's a major hurdle.
Joe Tryon is set to back up two of the stingiest pass rushers in the league. Shaq Barrett played in roughly 82% of the snaps during the 15 games he participated in, and Jason Pierre-Paul was on the field for 89% of all 16 regular-season games last year. This left last year's third OLB, former 3rd round pick Anthony Nelson, with a measly 30% of the defensive snaps.
No matter how many asses Tryon whips in training camp this summer, it's going to be difficult to convince newly extended defensive coordinator Todd Bowles to take one of his star pass rushers off the field. Tryon will likely replace Nelson for third on the 2021 depth chart, but that doesn't guarantee any more snaps than Nelson got last year.
So, we're benching a first rounder?
Tryon will only see the field for the majority of a game this season due to injury, plain and simple. The 2020 Buccaneers were one of the most fortunate teams in regards to injury, but injury luck is fickle. With no major holes on the roster to fill, General Manager Jason Licht wisely decided to spend his first-round selection on pass rush insurance for 2021. This has the added benefit of allowing Tryon to comfortably grow into his role as a potential starter over the next few years.
This doesn't mean Jason Licht reached for a pick or that Tryon is terrible if we don't see much of Tryon this year. If Shaq and JPP are healthy for 16 games they will start all 16 games, and this is a good thing. If Shaq twists an ankle or JPP reaggravates any of his various injuries then Tryon will play full time.
Until then, we should expect to not see much of Joe Tryon in the regular season. My prediction: 35% defensive snap count, barring injury.
Check out the rest of our team coverage and other opinion pieces!