The New England Patriots have a chronic issue. They can never close the door. Forget that all of their losses have been at home. They've been in every game they've played. There have been countless chances to win it. Versus the Dolphins week one, Damien Harris fumbled late and cost them. Versus the Saints week three, the defense held on just long enough but Jonnu Smith dropped a pass that got taken back to the endzone by Malcolm Jenkins. Week four against Tom Brady and the Bucs, a Mac Jones pass was batted down on the last drive of the game and forced the Patriots to kick a 56-yard field goal, just too much to ask of an injured Nick Folk.
Then last week against Dallas, they were simply outcoached and outplayed. They held a late lead but Mac Jones threw a pick-six and in overtime, Nelson Agholor dropped a pass that he could've taken all the way to end the game. The Patriots have nobody to blame but themselves for their 2-4 record. If it was not for the Dolphins starting out 1-5, they'd be perpetually in third place of the AFC East. Luckily, the third-place spot is about the floor for this team. As their opponent this week, the New York Jets, are more of a mess than almost anybody in the NFL. The Patriots floored them 25-6 in their week two matchup. Forcing four interceptions off rookie quarterback Zach Wilson.
I don't foresee them having an issue keeping the Jets out of the game, but Gillette Stadium hasn't been a good place for the Patriots this season. Which means we can't rule anything out at home. So without further delay, set it up, Bailey! Let's get this underway.
Three Keys to The Game
Key #1: Confuse Zach Wilson … Again
In week two, the rookie in green threw four interceptions and saw ghosts, just as Sam Darnold did before him. It was obvious that the Patriots' defense set the tone early and got in his head often. Obviously, Bill Belichick can't just copy and paste his week two strategy. It's been five weeks, and the Jets actually have a win under their belt against a solid Titans team. But being just as complex and overwhelming as they were in week two will go a long way. Get in the rookie's head. I'm sure he's baked more turnovers for the boogeymen to enjoy.
The Jets aren't good at much. But Quinnen Williams is a monster on the defensive line. A true force to be reckoned with. Not quite Aaron Donald, but he'll wreck a game for your offense if you let him. He wins about 19% of his pass-rush snaps, which is in the top-16 for defensive tackles. He's also already got three sacks on the year and is consistently ranked as one of the premier pass rushers in the NFL by PFF. Williams is a dominant force and the battered Patriots offensive line is going to have their hands full come Sunday afternoon. Mac Jones, per usual, won't have all day to throw the football. Not only because the offensive line is that ugly, but that Williams is that damn good as well.
Key #3: Establish an Offensive Attack
The Jets quietly have a top-10 defense in both terms of rushing yards and passing yards. They stuffed the Patriots' run game with only allowing Damien Harris and James White to have a combined 82 total yards rushing in their last meeting. Meanwhile keeping Mac Jones quiet, only allowing 186 yards through the air for no score. This is where closing the door comes into play. The Patriots cannot allow the Jets to get chance after chance because the offense stalls.
Simply relying on your opponent to be worse than you doesn't work that often. Especially for the Patriots this year, no more evident than when they almost choked a game away against the Houston Texans, allowing Davis Mills to drop over 300 passing yards and 4 touchdowns on their head. Zach Wilson is much more dynamic than Mills. If he taps into his potential, he'll take advantage of a lazy defense. Don't make the defense work harder than they have to. The offense needs to pick up some of the slack. Whether it be Harris or Rhamondre Stevenson on the ground, or through Jones and the air attack, they can't fall asleep.
X-Factor: Jonnu Smith
A lot of Jonnu Smith's teammates have been gassing him up, saying that a breakout game is coming soon. Could this be his opportunity? The Jets are a bottom-10 team against the tight end position according to fantasy points allowed. Not to say that Fantasy Football is the end-all-be-all of defensive rankings, but it's a spot they've been vulnerable at and the stats show it. Hunter Henry has been eating the most recently out of the two. It might be Jonnu's time to shine after a quiet handful of weeks. If he comes alive, this Patriots offense becomes so much closer to everything it's supposed to be.
At this point, I'll personally take any big-time impact from the new guys we brought in. We've seen Kendrick Bourne break out. Particularly last week versus the Cowboys. We've seen Hunter Henry become a consistent target for Mac Jones. It's time to see Jonnu Smith become the same.
Closing Thoughts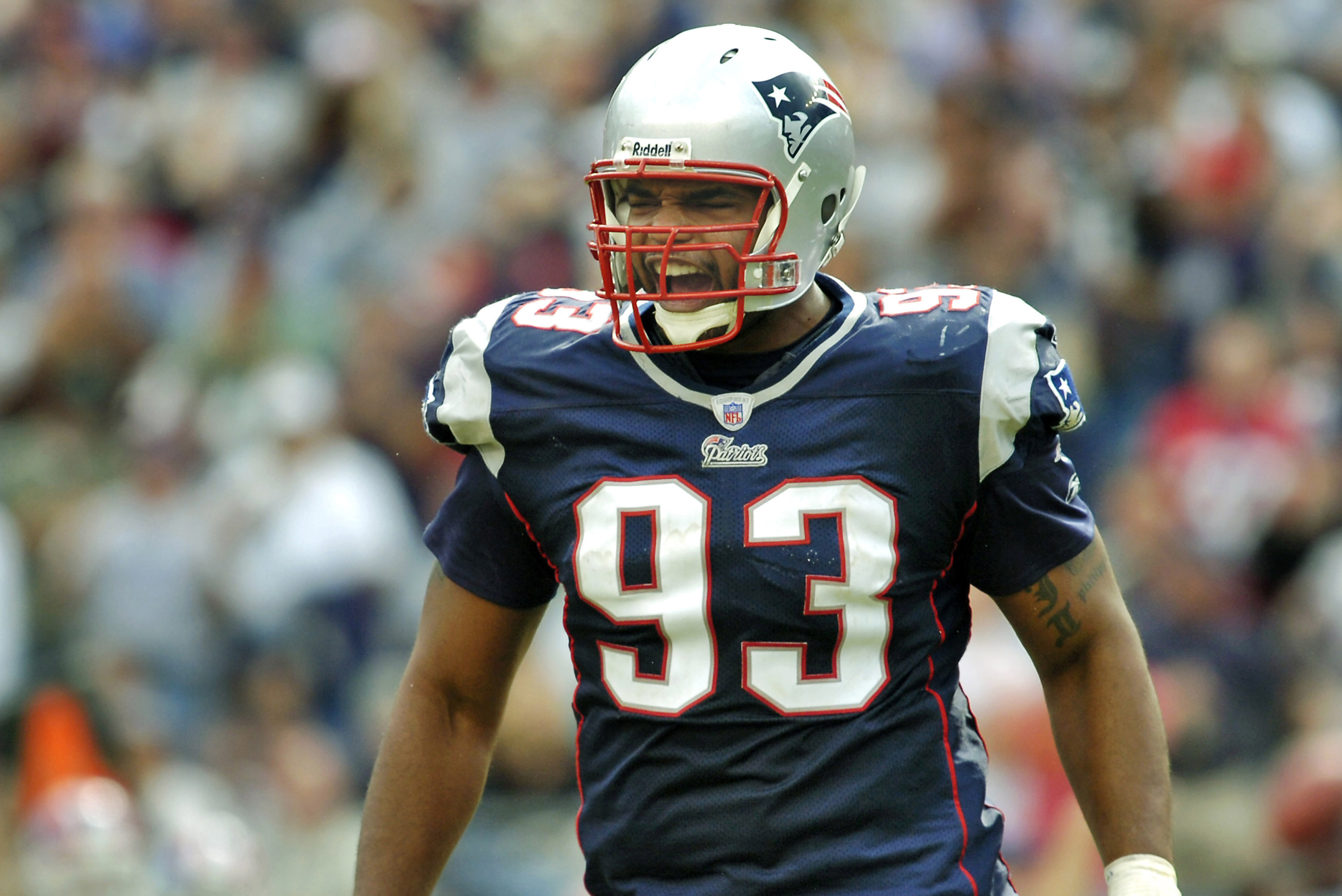 In case you missed it, Patriots legend Richard Seymour is getting his red jacket this weekend at Patriot Place. His induction into the Patriots Hall of Fame is on Saturday ahead of this matchup. Just to remember how much of a beast he was; he racked up 39 sacks over the course of 8 seasons with the team, 64 tackles for loss, and won three Super Bowls with the franchise. Making up one half of a deadly combination between him and Vince Wilfork, another surefire Patriots Hall of Famer and possibly bound for the NFL Hall of Fame at the same time. Seymour is well-deserving of this honor and will be remembered as one of the most fierce linemen of the Patriots dynasty, after terrorizing countless opponents in the biggest games imaginable.
As for the game at hand, there's no reason Patriots fans shouldn't be confident. This is a really abysmal Jets team, with a rookie quarterback and head coach still struggling to find their identity. Who were also dominated by New England just five weeks ago. But I think the Jets have a good chance of keeping pace with the Pats. The New England offense just hasn't found its groove yet. They can compete with the best of them, but winning the game has proven to be something that they struggle with.
Despite all this, I will give New England the win. The Jets have failed to prove much of anything themselves. Despite good defense against the rush and the pass, they struggle to win more than New England does. Anything can happen though. We've seen Gillette Stadium become a grounds for losing it hasn't seen in its almost 20-year history. I'd like to think that changes on Sunday.
Final Score: 28-12, New England (3-4)
If you enjoyed this content, or hate it and want to argue with me, follow me on Twitter @KalebEmcee! Feel free to check out the work I do on Foxboro Beat! Also, read up on the rest of the NFL content PFP has to offer here!