Welcome to PFP's new weekly studs and duds fantasy recap for the 2021 football season! Here we take a look at some of the standout performances, both and good and bad, from Thursday's and Sunday's contests. These are more instant reactions than in-depth analysis, with things to keep in mind as the season progresses. Let's see who took to the skies and who bottomed out in Week 1!
Players Who Soared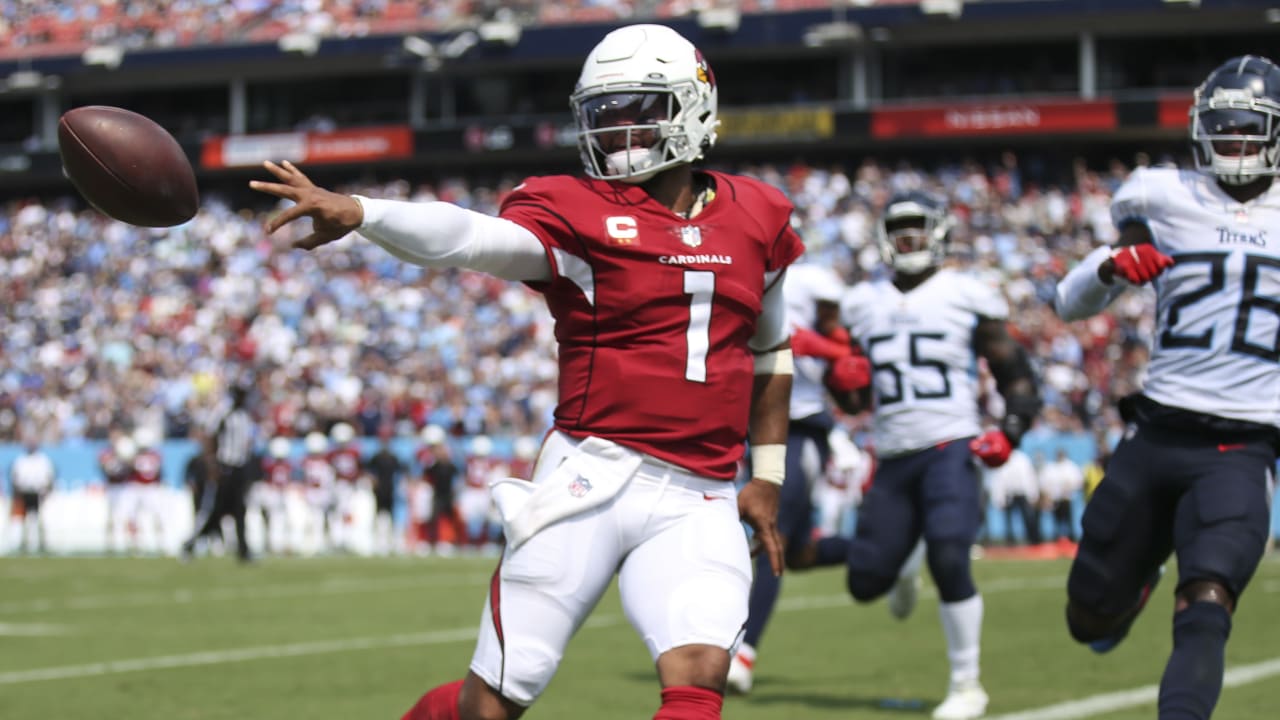 Quarterbacks
Kyler Murray: 21/32, 289 passing yards, 4 pass TDs, 1 1NT, 5 rushes, 20 rushing yards, 1 rush TD
The #2 overall quarterback from 2020 showed absolutely no signs of slowing down. He looked just as mobile as ever and threw some absolute gems while picking apart the unprepared Titans defense. He looks to be worth every bit of draft capital you had to spend to get him. With a couple of relatively easy matchups in Minnesota and Jacksonville in the next couple of weeks, look for Murray to get on a nice early-season hot streak.
Jared Goff: 38/57, 338 passing yards, 3 pass TDs, 1 INT, 3 rushes, 14 rushing yards
Goff exceeded expectations this week against a solid 49ers defense looking to make a statement on opening weekend. While decidedly not Matthew Stafford, he showed enough command of the offense to keep the defense honest during the game. A lot of the damage was done while playing catch-up in the second half, however, which is a reasonable expectation for this Lions team for the remainder of the season.
Jameis Winston: 14/20, 148 passing yards, 5 pass TDs, 6 rushes, 37 rushing yards
This was a major blow-up week for the new Saints starting QB. Low passing volume compensated by an explosion of TDs hides a game plan focused on ball control and minimizing mistakes. After passing this initial test, expect to see Winston let loose a little more against a less-respected team next week. Considering his history as a fantasy asset, that may not be a good thing.
Dak Prescott: 42/58, 403 passing yards, 3 pass TDs, 1 INT, 4 rushes, 13 rushing yards
Welcome back, Dak! After a slow start Thursday Night, Prescott took over the game and got right back on the historic pace he was on last season. Don't expect nearly 60 passing attempts every week, though, as they were clearly avoiding the menacing Buccaneers rushing defense all night.
Others of Note:
Running Backs
Christian McCaffrey: 21 rushes, 98 rushing yards, 9 receptions, 89 receiving yards
Some things never change. No matter how hard you try to break him, a healthy McCaffrey will always retain his dominance at the running back position. He led the Panthers in both rushing and receiving yards as the security blanket Sam Darnold needs to begin to shake off his ghosts. The Saints should be a much better test for the dynamic runner next week.
Joe Mixon: 29 rushes, 127 rushing yards, 1 rush TD. 4 receptions, 23 receiving yards
The biggest thing to say about Mixon's efforts on Sunday is that he looks fully healthy. The Bengals needed an electric option coming out of the backfield to help Joe Burrow get comfortable coming off of his own injuries. The improvements to the offensive line should also get some of the credit here. Mixon needs to keep this momentum going against some tougher matchups in the coming weeks.
Jamaal Williams: 9 rushes, 54 rushing yards, 1 rush TD, 8 receptions, 56 receiving yards
Raise your hand if you saw this one coming. Expected to retain a similar role to what he had in Green Bay, Williams ended up as the most targeted Lion on the week. He was barely out-touched by D'Andre Swift (11 for 39 rushing, 8 for 65 receiving with 1 TD), who produced in his own right while shaking off some injury rust. I expect this timeshare to favor Swift more in the future, but Williams will be a priority waiver add over the next few days.
Melvin Gordon: 11 rushes, 101 rushing yards, 1 rush TD, 3 receptions, 17 receiving yards
This one is a bit of a trap. The majority of Gordon's rushing came off of a 70-yard rushing TD late in the 4th quarter with the game locked up. Javonte Williams actually had more rushing attempts (14) and was just as "efficient" with his touches as Gordon if you take out the TD run. This backfield will be a timeshare mess for at least the next couple of weeks.
Elijah Mitchell: 19 rushes, 104 rushing yards, 1 rush TD
Mitchell is the biggest winner from this weekend. The injury to Raheem Mostert, along with Trey Sermon being a healthy scratch, opens the door for the 23-year-old rookie to command this backfield. Keep an eye out for news about Sermon's availability for next week, as the 49ers only have three healthy running backs on the roster if Mostert misses significant time.
Others of Note:
Wide Receivers
Amari Cooper: 13 receptions, 139 receiving yards, 2 reciving TDs
Cooper took it personally when CeeDee Lamb (7 for 104 with 1 TD) was drafted ahead of him in fantasy this year. These types of blow-up games are what we come to expect out of Cooper. With Prescott returning to form, you should feel safer plugging him into your lineups moving forward. It's also mandatory that you pray that his disappearing acts are finally behind him.
Deebo Samuel: 9 receptions, 189 receiving yards, 1 receiving TD, 1 fumble lost
Don't let the fumble dissuade you from celebrating this excellent game out of Samuel. Samuel was the clear target leader for the 49ers on Sunday afternoon. What's even more telling is Brandon Aiyuk was held to zero receptions against a terrible Lions defense. Samuel's value should remain relatively high going against an exploitable Eagles defense next week.
Adam Thielen: 9 receptions, 92 receiving yards, 2 receiving TDs
Justin Jefferson (5 for 71) may be the new hotness on the Vikings, but Thielen continues to prove his value. He lives for red-zone targets, and has for quite some time, becoming a favorite of Kirk Cousins on a very consistent basis. Those expecting a value drop should be comforted by this performance moving forward.
Corey Davis: 5 receptions, 97 receiving yards, 2 receiving TDs
With Jamison Crowder out, Davis took full advantage of the chemistry he built with Zach Wilson during the preseason. Fantasy owners should see this as an affirmation of the type of floor we were expecting from Davis this year. However, targets may be harder to come by in future matchups against tougher defenses.
Others of Note:
Tight Ends
Rob Gronkowski: 8 receptions, 90 receiving yards, 2 receiving TDs
It's starting to look like Brady spilled his fountain of youth secret to his favorite target. Gronkowski hasn't lost a step coming off a stellar comeback season in 2020. The chemistry between the two Patriot legends is palpable, as the pair now accounts for 100 career TDs together. He'll be a locked-in TE1 moving forward barring any significant setbacks.
T.J. Hockenson: 8 receptions, 97 receiving yards, 2 receiving TDs
Like Williams and Swift mentioned above, Hockenson was a true focal point of the passing game. All three players finished with eight receptions when no other receiver had more than three total. Hockenson was used early and often in this game, a trend I fully expect to continue against Green Bay next week.
Juwan Johnson: 3 receptions, 21 receiving yards, 2 receiving TDs
The key to Johnson's success this week was red-zone usage. He finished with fewer total targets than fellow TE Adam Trautman but was utilized as the short-yardage, big-bodied catcher. There was talk during the preseason that this role could prove fruitful for Johnson as he transitions from WR. He may be a plug-and-play TE2 if this trend continues.
Others of Note:
Players That Got Floored
Quarterbacks
Aaron Rodgers: 15/28, 133 passing yards, 2 INTs
What an awful start to the 2021 season for one of the most talked-about quarterbacks in the league. Rodgers looked out of sync all game before being benched with 11 minutes left in the 4th quarter. No reason to panic yet, but certainly something to be concerned about. Hopefully, the lack of preseason snaps had more to do with this performance than Rodgers finally hitting the cliff. Look for an angry bounce-back game against Detroit next week.
Matt Ryan: 21/35, 164 passing yards, 2 rushes, 8 rushing yards
A very ho-hum game for Matty Ice. Ryan spent most of this game under duress thanks to an inexperienced offensive line that allowed three sacks. Even when he had time to throw, it was clear he didn't have his best stuff. The Falcons have the weapons to facilitate a bounce-back against Tampa Bay next week, which Ryan played average against in both contests last year.
Ben Roethlisberger: 18/32, 188 passing yards, 1 pass TD, 4 rushes, 5 rushing yards
Continuing the theme from the previous entry, the Steelers offensive line suffered some heavy losses themselves this offseason. This combined with playing a respectable defense in Buffalo speaks to the unimpressive and concerning start to the season for Pittsburgh as a whole. Roethlisberger also continues to show his age in his 39-year-old season. This team will need to get creative to hide its exploitable flaws.
Others of Note:
Running Backs
The entire Jets backfield
Woah boy, we expected this running game to be a quagmire but it's so much worse than anticipated. Tevin Coleman (9 for 24 rushing), Michael Carter (4 for 6 rushing, 1 for 14 receiving), and Ty Johnson (4 for 15 rushing, 1 for 11 receiving) all looked positively terrible in an offense struggling to find its feet. Avoid this backfield at all costs, even if one of these players starts to stand out.
Aaron Jones: 5 rushes, 9 rushing yards, 2 receptions, 13 receiving yards
Green Bay struggled to get anything going in the running game, abandoning it completely by the second half. Jones out-touched AJ Dillon, but put up fewer total yards (4 for 19 rushing, 1 for 7 receiving) which isn't saying much in a game like this. Snap breakdowns will tell the real story here, but like Rodgers before, I don't see this as a reason to panic yet.
Saquon Barkley: 10 rushes, 26 rushing yards, 1 reception, 1 receiving yard
This one was less of a surprise for those paying attention. Coming off his ACL injury from last year it was reported Barkley would get less significant work in his first game back. Unsurprisingly against a formidable Broncos defense, those limited touches resulted in barely any fantasy value. On a short week against the Football Team on Thursday, I wouldn't expect anything better than one broken play from Barkley.
Others of Note:
Wide Receivers
Courtland Sutton: 1 reception, 14 receiving yards
Similar to his Giants counterpart in this game, Sutton took it easy coming off his own ACL injury. This one is a bit more disappointing for those who were ready to see his breakout year unfold. In reality, he just wasn't needed at all, as they were in the driver's seat for almost all of this game. With Jerry Jeudy suffering a high ankle sprain and a juicy matchup against Jacksonville, I expect Sutton to be in the other segment this time next week.
Mike Evans: 3 receptions, 24 receiving yards
This one hurts, with Evans being the odd man out in a plus matchup. His rapport with Brady was evident all last season, though, so I don't expect this to trend any worse than normal. Evans is one of those players who will disappear from time to time, especially with this much competition for targets. You're going to play him every week anyway and with good reason.
Julio Jones: 3 receptions, 29 receiving yards
Everything about this matchup looks great on paper for Jones, but the Tennessee offense got absolutely overwhelmed by the Cardinals pass rush. Tannehill had no room to breathe on Sunday getting sacked five times by Chandler Jones (who is now the front runner for a record I predicted might fall relatively soon). If the Titans can't fix their offensive line problems quickly, I'd be very cautious about starting your Tennessee playmakers in the next couple of weeks.
Others of Note:
Tight Ends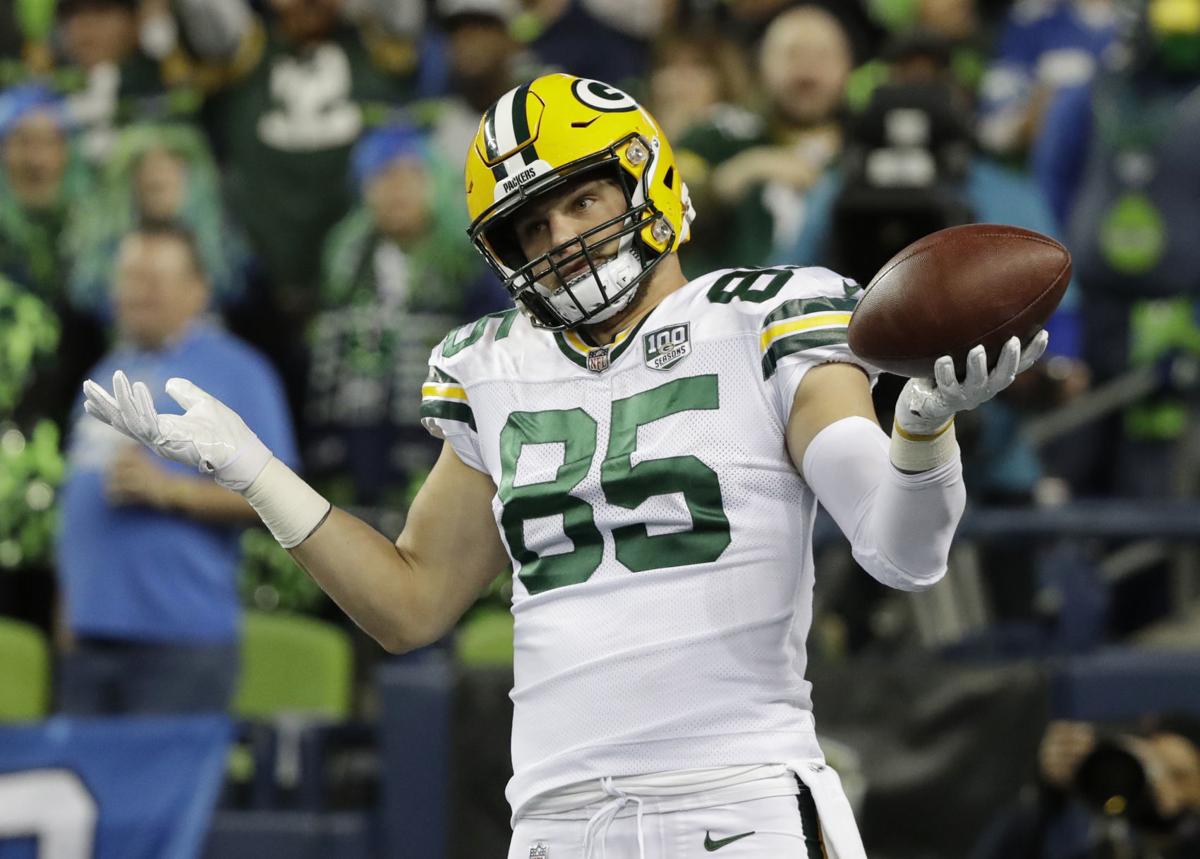 Robert Tonyan: 2 receptions, 8 receiving yards
The woes of the Packers offense are well documented above, but it's worth pointing out Tonyan was identified as a late-round gem in this year's draft. His touchdown upside from last year hasn't gone anywhere, so he's still worth a hold in most formats.
The Steelers tight ends
The unfortunate part here is that both Eric Ebron (1 for 19 receiving) and Pat Freiermuth (1 for 24 receiving) have apparently cemented roles in the Steelers offense. What makes this unfortunate is they'll compete for a small portion of the pie after JuJu Smith-Schuster, Diontae Johnson, Chase Claypool, and Harris are done eating from it. Neither of these tight ends can be considered playable until one starts to separate from the other.
Others of Note:
Be sure to follow Pro Football Press for more Fantasy and NFL content!