I can't remember a time in the last twenty seasons where this sentence has ever been so true for the New England Patriots outside of last season; they desperately need a victory this week. Despite looking impressive last week in a 19-17 loss versus Tampa, the Patriots are still 1-3. They don't have a win at home despite three of their first four being at Gillette Stadium.
Sure, you could say that if it wasn't for a Damien Harris fumble and a batted Mac Jones' pass the Pats would be sitting at 3-1. But the NFL isn't huge on hypotheticals. The fact of the matter is the Patriots have put themselves in quite the predicament. Since 1990, only 14.2 percent of teams that start out of the gate 1-3 even make it to the playoffs. I'm not saying that it's impossible, because nothing is with Bill Belichick. But if there was ever a time for the Patriots to put it together, it's now.
This week the Patriots take on the also 1-3 Houston Texans. Last year the Texans shredded the Patriots' defense, with Deshaun Watson passing for 344 yards and two touchdowns. Unfortunately for Houston, Watson has been under a whole lot of controversy this off-season, and probably won't play at all for them this season, or maybe ever again. So the Texans are rolling out fellow rookie quarterback Davis Mills from Stanford. The 2021 third-round selection hasn't been quite as good as his adversary Mac Jones or other fellow rookie quarterbacks. Mills has passed for just 357 yards and two touchdowns for a completion percentage of 56.7 with five interceptions. Leading the Texans to 0-2 in his starts.
If Tyrod Taylor wasn't injured, maybe this team poses a better threat, but for New England, this is as easy as it gets for a little while. The uphill climb starts now. So let's not delay any further. Set it up Bailey, and let's get this one underway.
Three Keys to The Game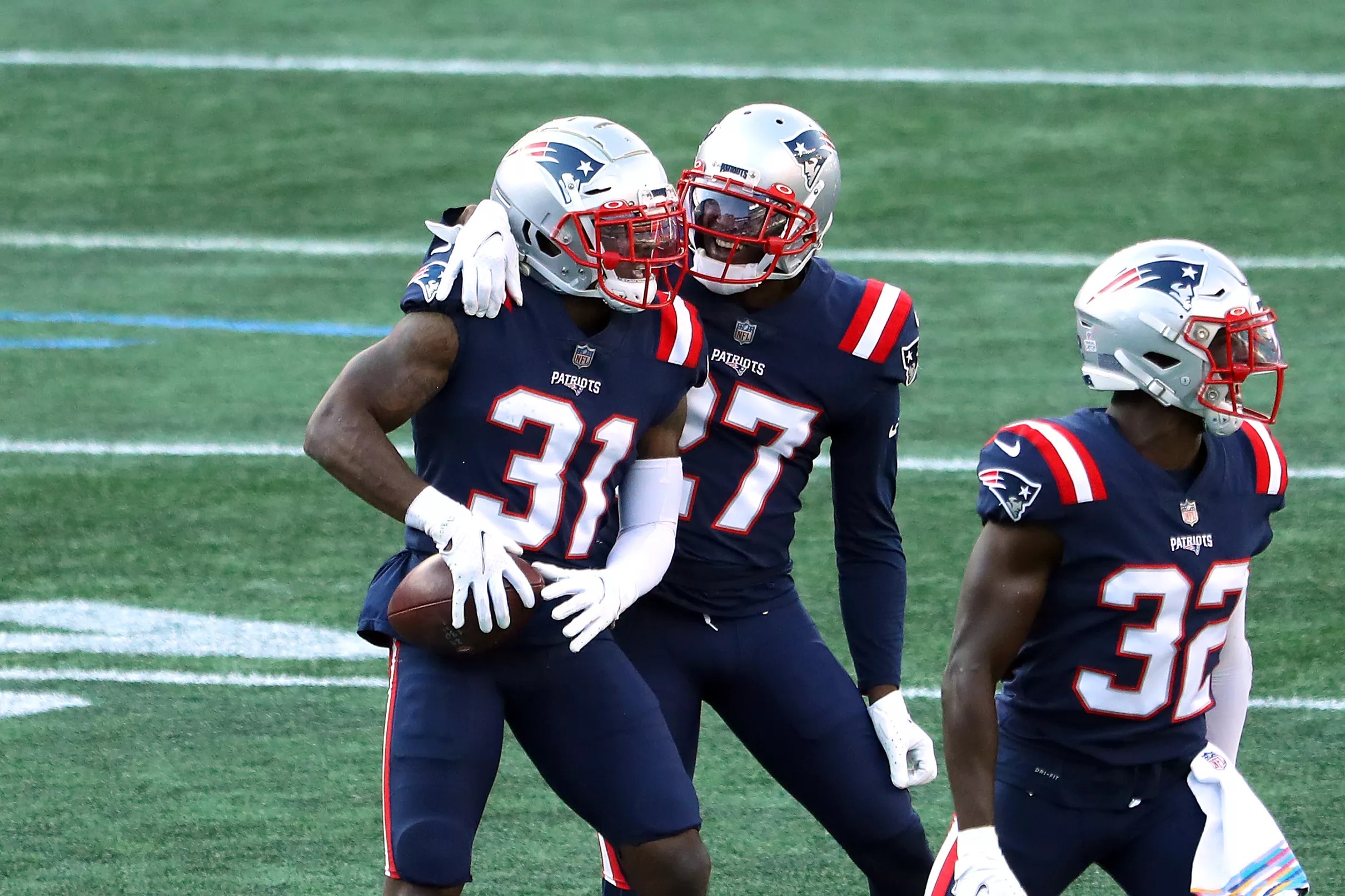 Key #1: Offensive Line Flexability
It's been a really tough week for the Patriots' offensive line. A unit that's already struggling may be without their starting left guard and left tackle in Michael Onwenu and Isaiah Wynn, who were put on the COVID-19 reserve list on Wednesday. The other starting lineman were out of practice this week as well. I don't imagine this would be a situation where the Patriots' offensive line would be made up entirely of backups, but the Pats could very well be reaching into the bag for some new combinations across the line. Mac Jones could be in for another tough game. Where's Dante Scarnecchia when you need him? Look for Yodny Cajuste and Ted Karras as fill-ins if necessary, and another week of Yasir Durant/Justin Herron at right tackle if Trent Brown still isn't back. Where's Dante Scarnecchia when you need him?
Key #2: Confuse Davis Mills
Bill Belichick was able to improve his record against rookie quarterbacks two weeks ago against Zach Wilson and the Jets. A similar game plan should do against the significantly less dynamic Mills. Wilson ended up panicking and throwing four picks to the Pats' defense. With linebacker Jamie Collins returning and the Boogeymen being in full swing, maybe Mills can be the next kid to see ghosts.
Key #3: Mac Jones Picks up Where He Left Off
I wrote at length earlier this week about how impressive Mac Jones was versus Tom Brady and the Buccaneers. He completed 31 of 40 pass attempts for 275 yards and two touchdowns. He also tied Brady's record for consecutive completed passes at 19 in a row! Jones already looks like a pro in a whole lot of respects. Impressing a lot of people in his young career. It's vital that he picks up right where he left off, and the run game has his back this time. Unlike last week where the team posted a total of -1 yards on the ground. Maybe Belichick can let Rhamondre Stevenson out of the doghouse this week?
Edge rusher Chase Winovich has never been a favorite of mine. Personally, I never saw his ability worth the hype he gets around here in New England, but I can admit this; he's by far the Pats' most intense pass rusher. The key to flustering a young quarterback is knocking him around and getting in his face. Winovich has the motor to do just that and can absolutely give Mills a true "welcome to the NFL, rookie" moment. His snap count this season hasn't been great, not crossing 20 total at all through four games. Give him an easy assignment against an underwhelming pass protection and maybe he can also get out of the Belichick doghouse. I could see the former Michigan Wolverine having a big game if given the opportunity,
Closing Thoughts
The New England Patriots said farewell to 2019 Defensive Player of the Year cornerback Stephon Gilmore this week. On a turbulent Wednesday, Gilmore was shipped to the Carolina Panthers for a 2023 sixth-round selection. Unfortunately, contract negotiations just never got going and Gilmore just wasn't going to return. This was the best move for both parties, it's just extremely unfortunate that the best Belichick could get was a sixth-round pick. Either way, Gilmore leaves Foxboro a Super Bowl champion, and in an elite class of corners who have come through New England and played at their highest level. I wouldn't be shocked if there's a red jacket waiting for him at Patriot Place in a decade from now. He'll get a shot to stick it to his former team week nine when the Pats travel to Charlotte.
As for the game at hand, I've predicted the Patriots would win every game but last week versus Tampa. Where I thought they'd get smoked. The Pats have let me and a whole lot of other columnists down to start the season (like Bill Belichick even remotely cares). But I would like to think even with a shaky offensive line situation, the Pats can pull it off. They almost did versus the elite pass rush of Tampa Bay. I think it'll be close. More close than it probably should be. But the Patriots will pick up a huge tune-up win before coming home to face a scary Dallas Cowboys team on the rebound.
Final Score: 27-23, Patriots win (2-3)
If you enjoyed this content, or hate it and want to argue with me, follow me on Twitter @KalebEmcee! Feel free to check out the work I do on Foxboro Beat! Also, read up on the rest of the NFL content PFP has to offer here!