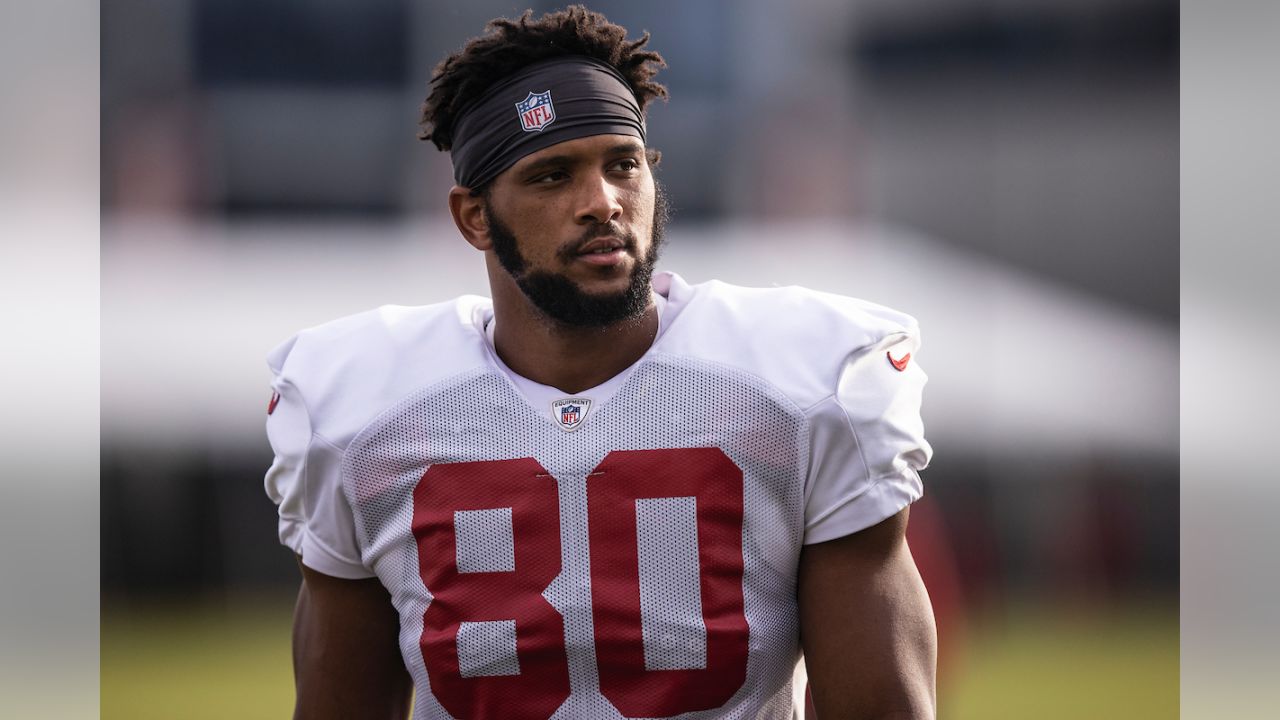 "The most important ability is availability." – Bill Parcells
From a first-round steal to Super Bowl LV absentee, OJ Howard and his pro career have gotten off to an inconsistent start; so inconsistent that he may not even remain a Buccaneer after 2021. Many thought OJ would step in and become the Bucs' clear number two passing option. A day later, the Buccaneers would select combine standout Chris Godwin in the third round. As they walked off the NFL Draft stage, their career outlooks seemed very different.
Flash forward four seasons, and Chris Godwin has become an NFL star and a dynamic number two receiver. OJ, even after all this time, remains an unknown quantity. A big part of this has to do with the old trusty Bill Parcells quote about availability, and how it's the most important ability. OJ has been snakebit with injury for a large portion of his pro career so far. Chris Godwin, on the other hand, sustained multiple injuries in one year for the first time in his professional career last year. However, even after undergoing surgery following a finger fracture suffered during a touchdown catch against the Raiders, Godwin was only sidelined for a single game. At wide receiver.
This isn't to suggest Howard should simply play through an Achilles tear, but this may be OJ Howard's last chance to prove he can play all 16 games. 2021 represents OJ's fifth-year extension, and unrestricted free agency is on the horizon. Through four seasons, OJ has only played in 66% of the Buccaneers' total regular-season games. This means Howard's career missed-game percentage is lower than Godwin's single worst season as a pro.
Sorry OJ Howard, there's only so much to go around.
OJ Howard still has the potential to be a Travis Kelce-level TE in the NFL. The only things keeping Howard from maximizing his potential are the five separate foot/leg injuries he's sustained since entering the league. Even if these injuries haven't had a cumulative effect on OJ's body and future career output, they have drastically affected his availability. If OJ stays healthy and has a tremendous year there will be some real difficult talks come contract time. Top-end TE's are expensive, and it would be difficult to justify those payments at OJ's current level of production. Unless OJ sees a tremendous increase in usage and production he'll remain the Bucs' fourth target. A team with cap space to spare could covet an offensive threat like OJ and try to feature him in their offense, and Tampa may not have the cap space to keep up.
This doesn't mean that there's zero chance Godwin and Howard reunite in 2022, but it sure seems close to zero. The Buccaneers do have $22 million in cap space already freed up for next year, which is good news. They also have waaaaaaay too many players than they can afford to sign with that money becoming free agents next year, which is bad.
Just glancing over the list of free agents, it is unlikely that they deal with OJ before Chris Godwin or Carlton Davis. Ryan Jensen and JPP are both older than OJ, but letting either one of them walk drastically affects their respective units more than letting OJ walk would.
The Bottom Line
The bottom line is the NFL is a cutthroat business. Unless OJ Howard proves he can be productive across 16 healthy games, he may be more likely to find a plank than plunder next offseason.
Follow Pro Football Press for more team coverage and NFL content.