Football is a fascinating sport from a statistical perspective. The NFL is filled to the brim with endlessly quotable stats that can craft any narrative your heart desires. However, these stats never seem to truly tell the whole story. Base defense, blocking schemes, and other intangible aspects of America's most popular sport distill the image that these concise numbers provide you. Football by no means a solved sport, lacking the sabermetric statistics that have a stranglehold on the present-day MLB. DVOA and QBR are nice benchmarks but don't pack the same punch as the BABIP's, WRC+'s, and wOBA's of the baseball world. This ambiguity is what has always fascinated me about the NFL.
One aspect that brings attention to this conundrum is judging a team's rookie draft. A popular aspect of these discussions, and one that I personally agree with, is the three-year wait. A player needs to finish out his first three seasons in the league before you can truly start to gauge his potential. It gives the players time to work through the playbook, learn their assignments, and hone the raw abilities that made them so electric in college. To test out this unwritten rule of armchair scouting, I devised my own system for grading players coming off their first three seasons after being drafted. As a test run, I ran this system for the 2018 draft class from three years ago.
The Premise
The purpose of this scoring system is to award points for players who not just played most of their games, but also give out bonuses for personal player achievements. This includes things such as making the All-Rookie Team or earning Pro Bowl and All-Pro selections. The weighting of the scoring system heavily favors these types of personal accolades. These awards make them stand out not just among their draft class peers but among the best players today. Players that accrue a large amount of these accomplishments should be celebrated and will therefore be scored accordingly. Before getting into the highest scoring players, I'll give a quick outline of the point system and how it's weighted:
The Negatives:
0 points for games spent injured, -1 point for each year on the practice squad, -5 points for each year without making a roster
You never want to hold injuries against a player, but they shouldn't get any points for it. This is especially true if a team drafts a player with a known history of injury. Only making it onto a practice squad, or getting cut entirely, is going to count against the player. Thankfully this is rarely seen amongst the early-round draft picks.
The Ability of Availability:
.1 points per game played, .2 points per game started
Your player is on the field and contributing to your game plan, congratulations! Most rookies are role players their first couple of years, and the scoring helps emphasize this. Doing the bare minimum will only net you 9.6 points total for starting all 48 games.
The Eye-Catcher:
2 points per Player of the Week (PotW) award, 4 points per Player of the Month (PotM) award, 10 points per Pro Bowl or All-Rookie Team selection
Your guy is turning heads in the league his first year, enough to earn some weekly awards for standout games. If they're lucky, they may even make enough of a name for themself to go enjoy a week-long vacation in Disney World. Worth some respect, but not anything groundbreaking.
The Future Legend:
15 points for individual NFL records broken, 20 points for All-Pro, Player of the Year (POY), or Rookie of the Year (ROY) awards, 30 points for Most Valuable Player (MVP) Awards
By the end of the season, your promising rookie is a burgeoning NFL star. He's already making an impact on the league, drawing comparisons to his multi-year contemporaries. He may even already be better than them! The league will watch his progress with great interest as he continues to grow.
With the criteria established, let's take a look at the top 10 players of the 2018 NFL Draft Class:
Incredibly, the Colts didn't take our first-place player in the first round of the draft. The Colts found an absolute goldmine out of the Defensive ROY and twice first-team All-Pro out of South Carolina State. While he has yet to play a full 16-game season, he's still made his presence known at his position. This only helps to further prove how special of a player he is.
The top-ranked offensive lineman going into the draft emerged as arguably the best interior offensive lineman in today's NFL. A perfect three-for-three in Pro Bowl and All-Pro selections highlights the best start the Colts could have hoped for. There's no question that Indianapolis absolutely killed this draft with just its first two picks.
3: Lamar Jackson, QB, BAL: 105.7 points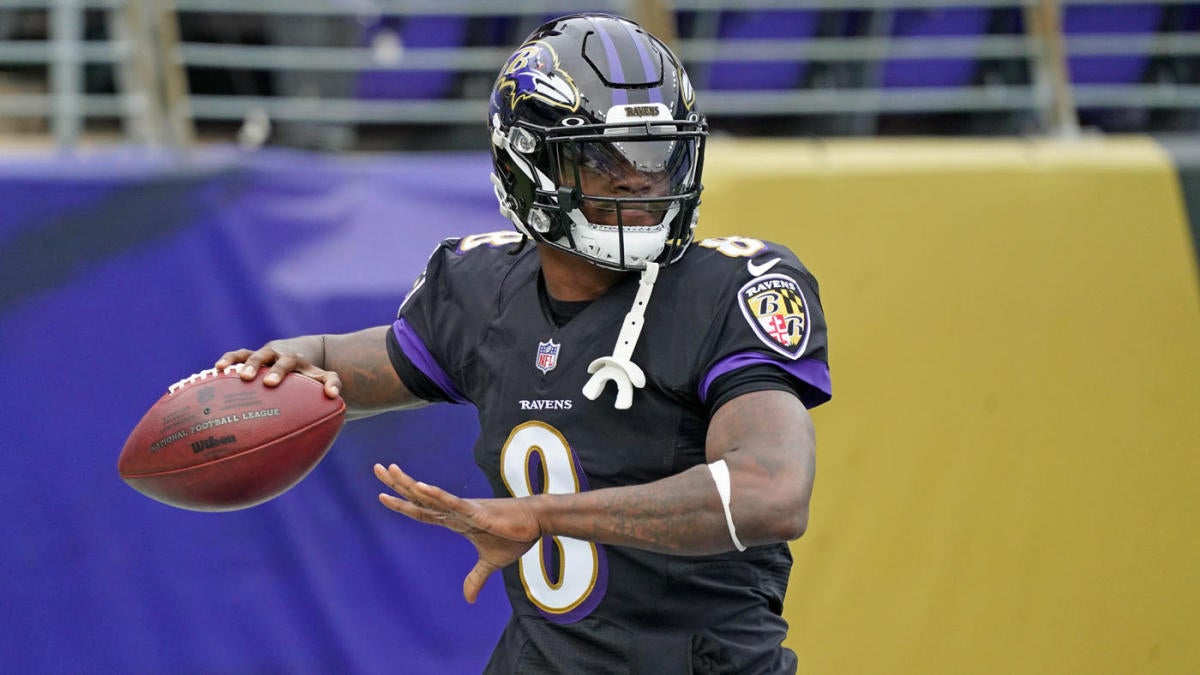 The last pick of the first round turned in a 2019 MVP campaign becoming the most electric QB in the NFL overnight. The accolades compiled during that magical season put the Baltimore offensive leader into second place in our ranking. He struggled more in 2020, but he's still earned the respect of opposing defenders.
4: Josh Allen, QB, BUF: 73.5 points
Our first steep drop in points results from a quarterback who had a bit of a slower start coming into his own in the NFL. Allen has taken tremendous strides in 2020, setting franchise records left and right and earning the respect he deserves from the rest of the league. He'll be looking to build onto his phenomenal third season in 2021 and cement his tier 1 QB status.
One of the few bright spots on a terrible Dolphins team, Fitzpatrick found himself on the wrong end of a team looking to blow up and rebuild after years of disappointment. Through that adversity, he established himself as a leader on a defensive stalwart and has collected a couple of Pro Bowls and All-Pros along the way.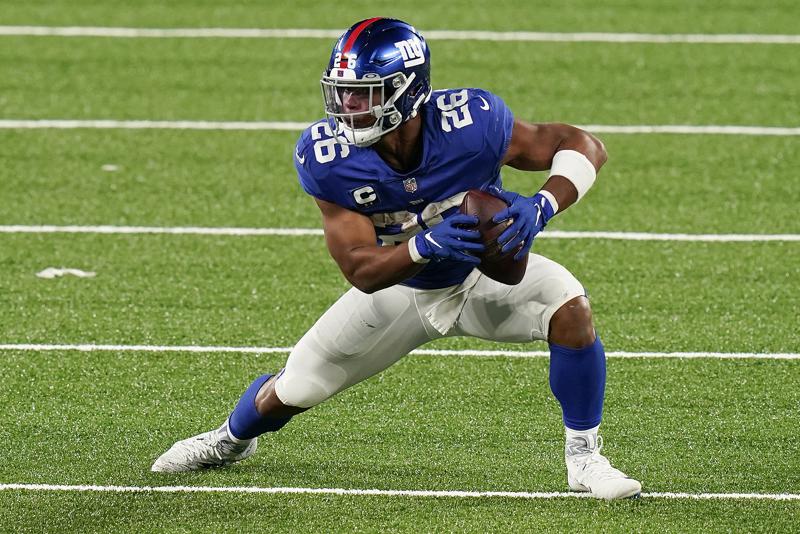 You never want to see a player as electric as Barkley succumb to relentless injuries, even though it happens so often with running backs specifically. The Offensive ROY in 2018 is eyeing a comeback in 2021 after recovering from a torn ACL. A return to his rookie year form that brought him the scrimmage yard record in his first season would be a welcome sight in New York.
Another tier break in our rankings lands us at a player with some of the largest upside in the list. With Julio Jones taking up residence in Nashville, Ridley has a direct path to top-tier wide receiver status. This year, he'll need to prove he can continue to find success as the team's top target with Jones gone.
James is an example of another amazing start to a career cut short by multiple injuries. James needs to stay healthy all through camp if he wants to secure his spot in the secondary that produced an All-Pro level rookie season.
After a relatively quiet rookie year, the top corner in Green Bay's defense earned his own spotlight with a 2nd team All-Pro season in 2020. With or without Aaron Rodgers in the future, Alexander will play a pivotal role in the team's continued success.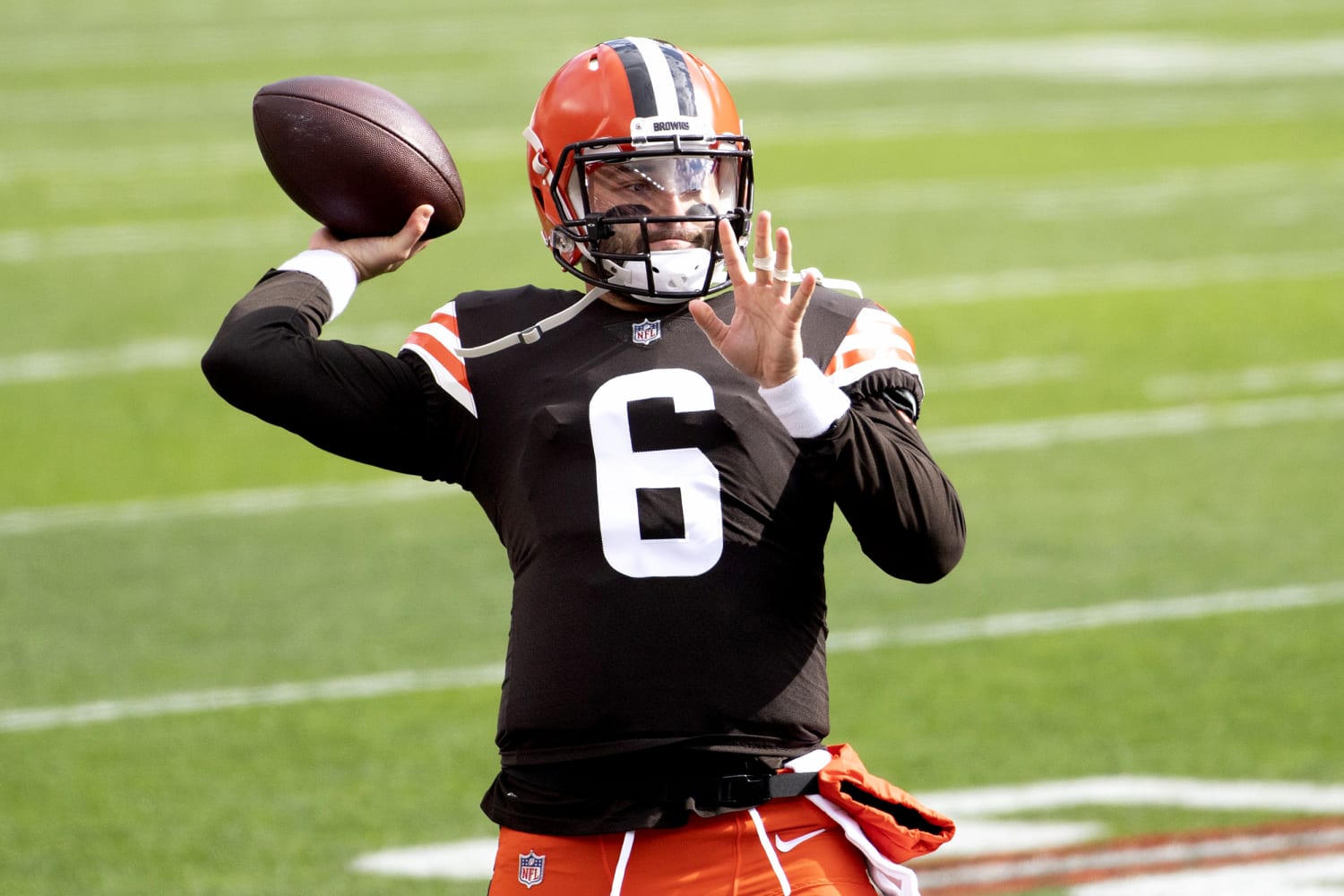 The #1 pick of the NFL draft came down to earth after hitting the ground running his first year in Cleveland. While the team has continued to improve around him, the former Oklahoma star must put it all together to complete the Brown's transition into an AFC North force.
As it stands, the scoring system passes the quick eye test based on the players highlighted. All ten players are stars in the league heading into the new season and represent a bright future for their respective teams. I constructed the system in a somewhat arbitrary way, but it presents a concise way to perform a topical assessment of any draft class. By giving a new perspective on past draft classes as well as analyzing all future classes, we can better contextualize early success with building everlasting legacies in the NFL.
For more analysis and thought-provoking content, check out the rest of our draft content and opinion pieces. Otherwise, head home for our entire array of articles.